Johns Island, SC is the largest island in the state of South Carolina, it is the fourth largest in the US…luckily not large enough for a WalMart though.  Population is approximately 25,000 on 84 square miles.  It is rich in history and home to all kinds of wild creatures like alligators, deer, wild hogs, bobcats, bald eagles, and so much more.  The history goes back to the Colonial Era when nomadic tribes of Native Americans survived by hunting on the island.
We chose Johns Island because our family is near, I am pretty sure I can grow anything in this soil, people are kind, and most people still move a little slower than they do in our metropolis of Charleston!  Plus it is gorgeous – movies like The Notebook were filmed here and those beautiful live oak trees are everywhere.
For years we have wanted to be able to move our family into a more sustainable way of living, we want our kids to know how to take care of themselves and then eventually pass those skills down to their kids.  We are blessed to have a chunk of land that is allowing us this opportunity.  In order to keep costs down we were able to find a house plan off Houzz and it only needed a few modifications (i.e. sans pool) for our family.  So much better than having to use my own creative (or lack there of) skills!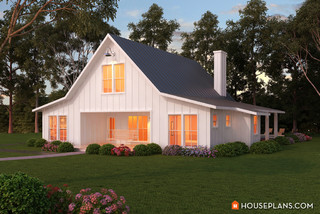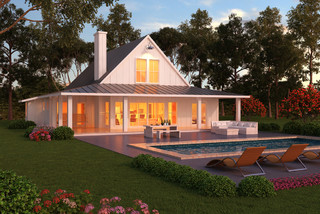 So those are the house plans and here is the land….it is going to be quite an adventure to see how this all evolves!